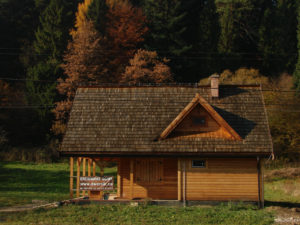 "Dwernik" is a company drawing with a long legacy in wood architecture, being open to the latest technology and design trends.
Our core business is manufacture and assembly of wooden houses and holiday cottages according to clients specifications. But unlike other companies we offer not just standard buildings, but we are able to undertake more complex and unique projects.
In addition, we offer a wide range of services and products related to the timber industry – sales of timber, wooden panels, shingles, oak end grains, carpentry services – stairs, custom made solid wood furniture etc.
Our headquarters is in Sanok which is in the Bieszczady Mountains at the South-East of Poland. However, we are pleased to offer our products and services on a worldwide basis.
We welcome the opportunity to work with partners and clients wherever you are located.